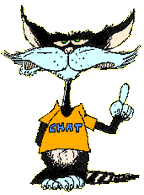 HARRY DICKSON: THE HEIR OF DRACULA adapted by J-M. & R. Lofficier; Cover by Nicollet

Black Coat Press, US$20.95/GBP 12.99, 5x8 tpb, 252 pages
ISBN-10: 1-934543-90-X; ISBN-13: 978-1-934543-90-0

Harry Dickson began as an unauthorized Sherlock Holmes pulp series in Germany in 1907, before changing its name and morphing into a hugely popular saga in Holland, Belgium and France, with 178 issues published between 1927 and 1938, especially after it was entrusted to the editorship of Belgian horrormeister Jean Ray.

This volume includes three original episodes and one short story:
The Heir of Dracula: From the rat-infested swers of Limehouse to the dark forests of Bavaria, Dickson hunts for the mysterious red-eyed vampire, Count Dragomin.
The Iron Temple: Deep beneath London, monstrous creatures engage in bloody sacrifices in their amazing, futuristic lair.
The Return of the Gorgon: A beautiful but deadly woman who may be a reincarnation of Medusa has the power to turn men to stone.
The Curse of the Crimson Heart: Meet Dickson's mentor, armchair detective Mortimer Triggs.