in English

THE ELSEWHERE PRINCE
Plotted by Moebius; Scripted by Lofficier; Art by Eric Shanower (Marvel/Epic, 1990 © Starwatcher)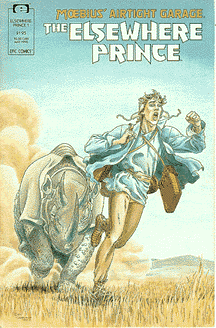 #1 - "The Jouk" - A wandering ARTIST teams up with ABAGOO and his Barch Mercenaries when they are faced by a deadly JOUK.

#2 - "The Princess" - The ARTIST joins the Army of the Four Kingdoms searching for the BOUCH'TAR'HAI. Guest-starring the ARCHER.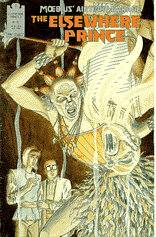 #3 - "Abagoo" - MAJOR GRUBERT warns the ARCHER that the crisis is near. Meanwhile the ARTIST exposes a deadly conspiracy.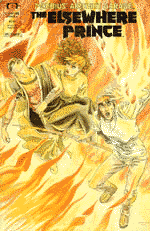 #4 - "The Prince" - Led by the GENERAL, the plotters attempt to kill the ARCHER to seize his bow. Suddenly, the BOUCH'TAR'HAI materializes.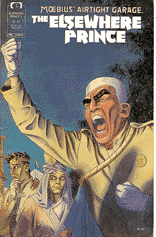 #5 - "The Bouch'Tar'Hai" - Using the ARCHER's bow, the ARTISTS destroys the BOUCH'TAR'HAI.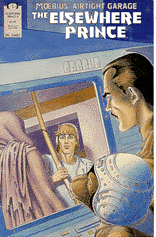 #6 - "The Artist" - The ARTIST returns to the village of Rorbachkin to find it in the thrall of the JOUK. MAJOR GRUBERT saves the day.
---
ONYX OVERLORD

Plotted by Moebius & Lofficier; Scripted by Lofficier; Art by Jerry Bingham (Marvel/Epic, 1992 © Starwatcher)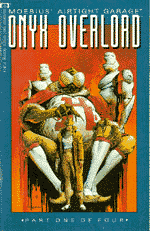 #1 - "Armjourth" - DALXTREY teams up with an Armjourth detective, FINNEGAR, to prevent the alien slaver FAMECHON PLIKAN from invading the AIRTIGHT GARAGE.



#2 - "Randomearth YBY" - Searching for MAJOR GRUBERT, DALXTREY and FINNEGAR travel to RandomEarth YBY, an Earth where the Confederacy is fighting the Mexican Empire. Guest-starring BLUEBERRY.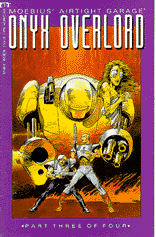 #3 - "Onyx" - DALXTREY and FINNEGAR now arrive on Onyx, the FAMECHON PLIKAN's homeworld. MAJOR GRUBERT reveals himself.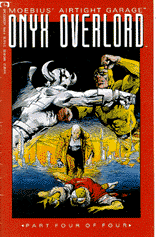 #4 - "Return to Armjourth" - MAJOR GRUBERT activates the giant STARBILLIARD robot in order to fight the FAMECHON's OVERLORD.


---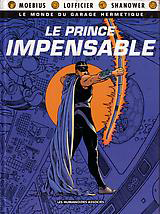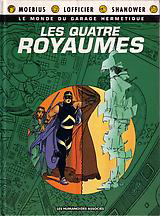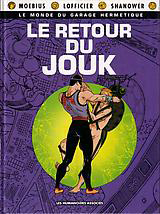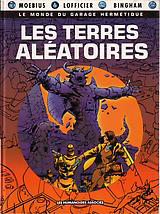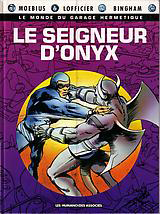 T.1 : Le prince impensable (Humanos, 1990)
T.2 : Les quatre royaumes (Humanos, 1990)
T.3 : Le retour du Jouk (Humanos, 1991)
T.4 : Les terres aléatoires (Humanos, 1992)
T.5 : Le seigneur d'Onyx (Humanos, 1992)