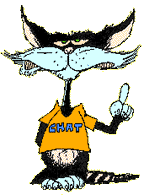 Millenium, 1994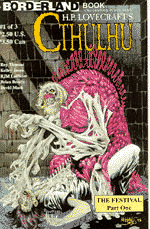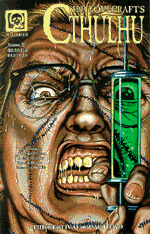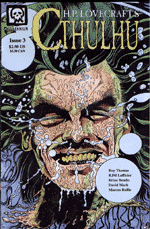 #1-3 - "The Festival"
Plotted by Lofficier; Scripted by Lofficier & Roy Thomas; Based on H.P. Lovecraft's "The Festival"; Art by Brian Bendis; Cover of #1 by Kelley Jones; #2 by David Day; #3 by Brian Bendis.

Prof. WILMARTH's MISKATONIC PROJECT investigates the secret of the ancient city of KINGSPORT. Henry Wilcox escapes from the Arkham Asylum. Introducing HERBERT WEST -- REANIMATOR!