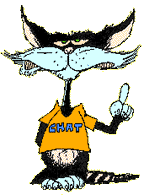 784 pages, over 1400 illustrations
trade paperback (8-1/2 x 11")
McFarland, 2000
Price: $95.00
ISBN # 0-7864-0596-1



ORDER FROM AMAZON.COM. or McFARLAND direct!

This volume is divided into two parts and includes a foreword by Stephen R. Bissette and interviews with Luc Besson, Rene Laloux, Moebius and Pierre Barbet.

Part I gives historical overviews, complete lists, descriptions, and summaries for works in film, television, radio, animation, comic books, and graphic novels. Biographies are provided for over 200 contributors to the popular arts.

Part II covers the major authors and literary trends of French science fiction, fantasy and horror from the Middle-Ages to Today, including a special section on French Canada. There is a biographial dictionary of over 3,000 authors, and over 1,400 illustrations illuminate this thorough presentation.

WHAT THE CRITICS ARE SAYING:

JOHN CLUTE (Encyclopedia of Fantasy, Science Fiction Encyclopedia)
"I just now (finally) gotten my copy of French Science Fiction, Fantasy, Horror and Pulp Fiction and am immediately finding it enthralling."
LOCUS' RECOMMENDED READING 2000

LOCUS (Charles N. BROWN)
"A fine historical article on French SF literature... I plan to consult it frequently!"

LOCUS (Gary K. WOLFE)
"The most enlightening reference book of the year...

"It almost goes without saying, therefore, that Jean-Marc and Randy Lofficier's hugely ambitious tome fills a sizable gap in SF and fantasy scholarship... The volume is in general worthy of its lofty goals, and I only hope that it can find and audience beyond the rather small number of scholars who specialize in French SF...

"...The historical essays are both solidly researched, informative, and clearly written, and collectively, they constitute a pretty comprehensive history of the French fantastic...

"After reading the essays that make up the historical meat of the book -- and this is a book more to be read than consulted -- one comes away convinced that, in the French tradition, it's a central way of looking at life -- and a way that has perhaps never before been so clearly delineated in English."



INTERZONE (Mike ASHLEY)
"I do applaud McFarland and the Lofficiers... because it's about time the French contribution to fantasy and science fiction was recognized... The historical segments are the best part of this book. They give a fascinating perspective on French SF and fantasy... It is a wonderful window into a world lost to us ignorant monolinguists. The book is well illustrated... It's certainly a book I shall refer to on many occasions. I think the Lofficiers have done a remarkable and laudable job."

STARLOG (David McDONNELL)
"There is simply, no book like this one. Highly recommended."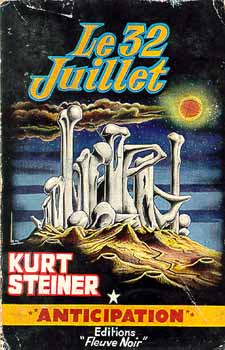 VIDEO WATCHDOG (Tim LUCAS)
"...the instant I saw it, I knew that it was going to fill a major void in my library. I've just spent the last hour perusing it with admiration... It's not really a critical book, but rather an awe-inspiring survey of the history of French fantastique in all its forms... I've been saying for years, even though the French were responsible for starting it all, that there really has been no French tradition of the fantastic, but the completeness of this book is going to make me eat my words."

FOUNDATION (Brian M. STABLEFORD)
"...A truly epic enterprise... The information it contains abundantly justifies its inclusion on every reference shelf dedicated to imaginative fiction... A powerful instrument of understanding, which will hopefully become an invaluable guide to future research."

UTOPIAN STUDIES (George SLUSSER)
"I can say, honestly, that I stand in awe of the labor and erudition that went into this book. It is in the same league as the Clute/Nicholls Encyclopedia, and all the more astonishing in the fact that it is the work of two people, not of multiple hands. It is an invaluable tool for any future research in this fascinating area of French culture... I salute the energy, intelligence and effort that went into producing this work, and can only wish more scholars would follow this example."

SCIENCE FICTION STUDIES (Arthur B. EVANS)
"The publication of this massive 'guide' must, by any standard, be viewed as a significant event: it is the first heroic attempt to provide, in English, a comprehensive overview of the history of Francophone speculative fiction...

"...An important milestone in today's SF criticism. Giving us a bird's-eye view of the vast, rich, and yet generally unknown world of French SF and fantastique, it constitutes an unusually bright light at the end of our long ethnocentric tunnel."

MIDWEST BOOK REVIEW
"A highly recommended, benchmark contribution to academic and literary reference collections..."

CLASSIC IMAGES
"French Science Fiction [...] is quite unique and quite incredible in its size... The authors apparently received the Inkpot Award for Outstanding Achievements in Comic Arts. I have no idea what this award is, but based on this present offering, it was well deserved."

CHOICE (December 2000) (S.L. NESBEITT, Bridgewater State College)
"For libraries and individuals who have an interest in the works of French fantastique, this volume will be a dream come true... Illustrations are plentiful throughout, giving readers an authentic flavor of the genre."

COLLEGE & RESEARCH LIBRARIES NEWS
"... fills in a long-neglected bibliographic gap in the study of French-language science fiction and fantasy literature, a genre with venerable roots and innumerable branches. The authors have covered all the bases in enormous detail."

A.R.B.A. (John B. ROMEISER)
"...A wealth of information... It is to the authors' credit that they have made this material more accessible to an English-speaking public. French Science Fiction... will find its place... in the library of enthusiasts who have had a long love affair with science fiction and the fantastique, to whom it is heartily recommended."

QUADRANT (Sophie MASSON)
"This huge and comprehensive book is an extraordinary achievement that deserves to be well known... It is the ultimate sourcebook for anyone wishing to extend their knowledge, deepen it or be introduced -- the authors do not assume prior knowledge, but write their chapters in an interesting and intelligent way.

"If there was any justice in this world, they [the authors] should receive a Palme from the Académie Française for an outstanding labor of love which can only broaden the appeal of the French way of speculative fiction all over the world."

FILM REVIEW
"A stupendous achievement..."


OTHER SITES


JEAN-MARC & RANDY'S OTHER McFARLAND BOOKS



McFARLAND'S WEBSITE