JEAN-MARC
LOFFICIER



TONY
TAMAI




PREVIEW!!

TITLE PAGE
PAGE 10
PAGE 17
PAGE 21
PAGE 32
GODLAND is a new comics series written by JM & Randy LOFFICIER and currently being drawn by Tony TAMAI of the TONIKORO STUDIOS for a Japanese Manga publisher.

The story takes place in the near future. GODLAND is a virtual reality universe in which rich and powerful men can go and live the lives of the gods of Earth's various pantheons when they grow old and sick.

When a mysterious entity (CHAOS) from somewhere within GODLAND threatens our world, one of its creators, the wild, unpredictable Scot scientist "MAD DAN" McMIGGINS is forced to enlist the help of the daughter of his former partner and co-builder of GODLAND -- who mysteriously disappeared in GODLAND while searhing for the source of Chaos.

The heroine is "LaCHIENNE", i.e.: the bitch, a nickname this fierce and experienced warrior woman received while serving in the French Foreign Legion.

Together, LaCHIENNE and MAD DAN embark on a perilous journey inside GODLAND, during which they meet gods from the Norse, Hindu, West African and, finally, Egyptian pantheons.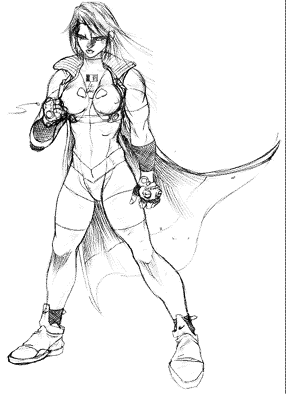 LaCHIENNE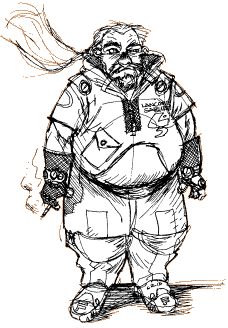 MAD DAN