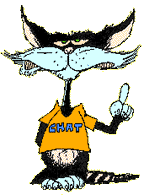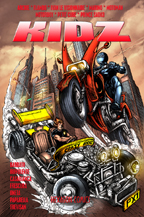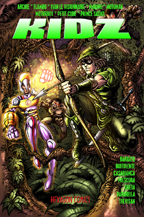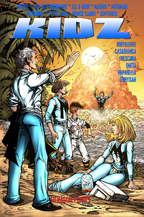 KIDZ #1 - KIDZ #3 - KIDZ#4
"La Valeur n'attend pas le nombre des années..."
Scenario: Jean-Marc Lofficier
Dessins: Alfredo Macall

TO BUY THESE BOOKS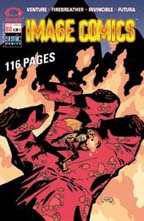 "Happy Birthday"
in IMAGE COMICS No. 3 (SEMIC, Nov. 2003)
Story by Lofficier; Art by Nathan Legend.
This 10-page story introduces the superhero group known as Kidz, i.e.: Motoman, Fl@mbo, Marino, Qube, and Marianne gathered by scientist Archie Boyd.