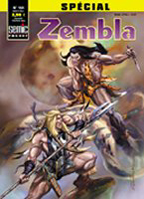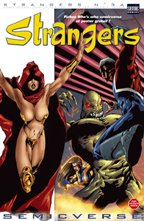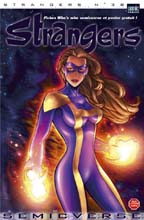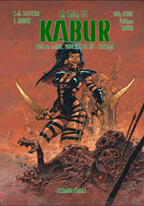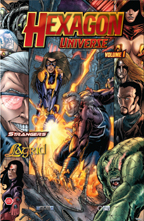 "Lagrid, Princess de Mu" (Lagrid, Princess of Mu)
Story & Script by Lofficier; Art by Philip Xavier.

1) In SPECIAL-ZEMBLA Nos. 164 (SEMIC, Jan. 2002) (black & white)
2) In STRANGERS No. 3 (SEMIC, Jan. 2003) (Colors by Nimbus)
3) In LA SAGA DE TOME 8: LAGRID, PRINCESSE DE MÛ - ZOTHAQA - AU FOND DE LA MER GLAUQUE
4) In HEXAGON UNIVERSE No. 1 (Wanga Comics, 2011)
A special 22-page story starring Kabur's companion, LAGRID, and her adventures on the planet Mû -- guest-starring Galaor.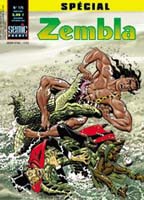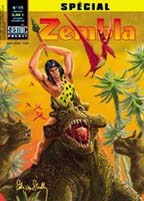 "Au Fond de la Mer Glauque" (At the Bottom of the Dim Sea) in SPECIAL-ZEMBLA No. 175 (SEMIC, Nov. 2003)
Story & Script by Lofficier; Art by Marta Bonfill.
6-page story about Lagrid's own adventure when she was separated from Kabur in SPECIAL-ZEMBLA No. 166.
red. in LA SAGA DE TOME 8: LAGRID, PRINCESSE DE MÛ - ZOTHAQA - AU FOND DE LA MER GLAUQUE