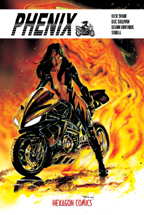 TOME 1 - ISBN 978-1-935558-75-0
532 pages
couverture: Edouard Cop
Table des Matieres: PHENIX par Luciano Bernasconi, Jean-Marc Lofficier, Edouard Cop, Fernando Psasarin, Fred Grivaud., Mariano De La Torre.
TO BUY THIS BOOK

TOME 2 - ISBN 978-1-61227-008-1
544 pages
couverture: Juan Roncagliolo Berger
Table des Matieres: PHENIX A PARIS par Jean-Marc Lofficier, Juan Roncagliolo Berger.
TO BUY THIS BOOK
---

WANGA COMICS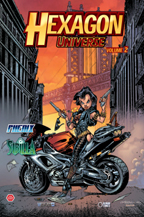 red. of
1) "Le Chat et la Souris" (Cat and Mouse) from PLANETE COMICS No. 14
2) "La Sanction Vega" (The Vega Sanction) from In STRANGERS No. 1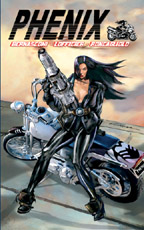 PHENIX (Volume 1)
ISBN # 1-932983-63-5
5 x 8", 248 pages, August 2006
Contains:
- The Laughter of the Night by Lofficier & Bernasconi
- The Red Box by Lofficier & Pasarin
- Cat and Mouse by Lofficier & Louis
- Interlude by Lofficier & Roncagliolo (never published before)
- My Dinner With Babette by Lofficier & Roncagliolo
- Yes Patricia There is a Santa Claws by Lofficier & Roncagliolo
- My Night at Quanter's by Lofficier & Roncagliolo
- Lunatics at Large by Lofficier & Roncagliolo
- Phenix On A Hot Tin Roof by Lofficier & Roncagliolo
- Babette and the Beast by Lofficier & Roncagliolo
- Family Ties by Lofficier & Roncagliolo (never published before)
- Babette's Feast by Lofficier & Roncagliolo (never published before)

TO BUY THIS BOOK
---

FANTASK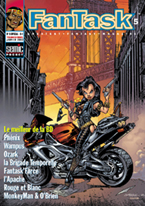 "L'Ombre du Phénix" (The Shadow of the Phoenix)
In FANTASK No. 5 (SEMIC, Jan. 2002)
Story by Lofficier; Art by Frédéric Grivaud
Phenix teams up with Sibilla to expose an unearthly conspiracy in the sewers of Chicago.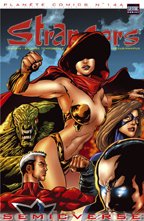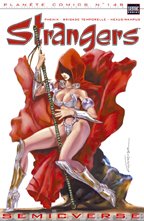 "Le Chat et la Souris" (Cat and Mouse)
In PLANETE COMICS No. 14,
Story by Lofficier; Art by Stephane Louis; Colors by Sebastien Lamirand.
---


STRANGERS No. 1
(SEMIC, Sept. 2002)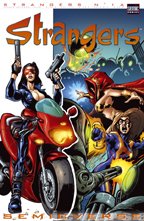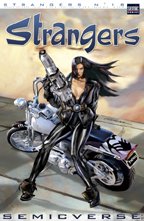 "La Sanction Vega" (The Vega Sanction)
Story by Lofficier; Art by Edouard Cop; Colors by Reed Man.
Phenix battles an international smuggling ring led by the deadly Vega.
---

YUMA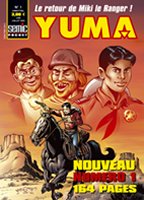 "Le Léopard" (The Leopard)
In YUMA No. 1 (SEMIC, June 2002)
Story by Lofficier; Art by Mariano de la Torre
Phenix fights the mysterious burglar known as the Leopard, and the crime cartel CRIMEN.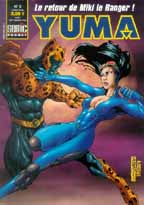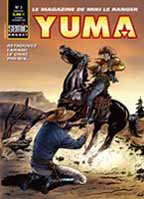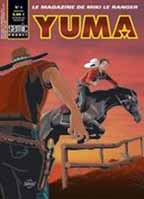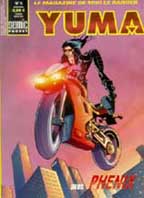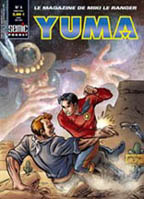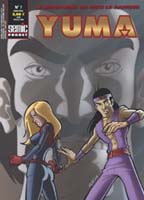 "Mon Diner avec Babette" (My Dinner With Babette)
"L'Assassinat du Père Fouettard" (Yes Patricia There is a Santa Claws)
"Ma Nuit Chez Quanter" (My Night at Quanter's)
"Le Pacte des Loufoques" (Lunatics at Large)
"Un Phenix sur le Toit" (Phenix On A Hot Tin Roof)
"La Belle et Babette" (Babette and the Beast)
In YUMA Nos. 2-7 (SEMIC, August 2002-June 2003)
Story by Lofficier; Art by Juan Roncagliolo Berger
Phenix's adventures in Paris, following her appearance in Strangers No. 0. This saga guest-stars Babette, Quanter and Brigade As.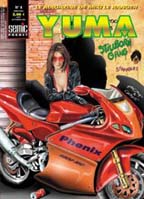 In YUMA No. 8 (SEMIC, Aug. 2003)
"Le Rire de la Nuit" (The Laughter of the Night)
Story by Lofficier; Art by Luciano Bernasconi
A 9-page story retelling the Origins of Phenix.
"La Boîte Rouge" (The Red Box)
Story by Lofficier; Art by Fernando Pasarin
A 10-page story taking place between the "Classic" Phenix series and the new series.




PHENIX & SIBILLA & WITCHBLADE
"BLOOD OATH"
BY LOFFICIER & ROUX





OTHER SITES

COOL FRENCH COMICS: PHENIX