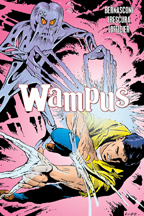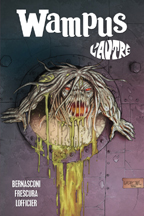 WAMPUS (Volume 1)
ISBN # 978-1-935558-50-7
6 x 9", 540 pages, March 2010

WAMPUS (Volume 2)
ISBN # 978-1-935558-51-4
6 x 9", 528 pages, July 2010

TO BUY THESE BOOKS
---


in English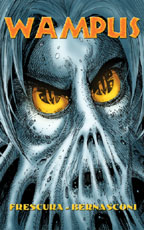 WAMPUS (Volume 1)
ISBN # 1-932983-61-9
5 x 8", 232 pages, January 2006
Contains:
Epilog in Manhattan by Lofficier & Bernasconi

TO BUY THIS BOOK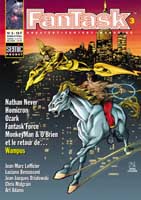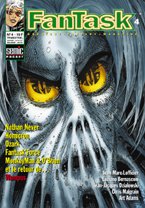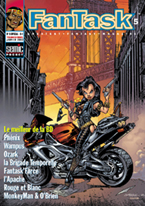 In FANTASK Nos. 3-5 (SEMIC, Jun.-Dec. 2001)
1. Le Sacrement du Mal (The Sacrament of Evil)
2. Dragut!
3. La Chute de Camelot (The Fall of Camelot)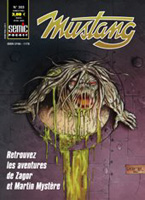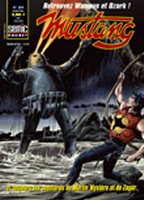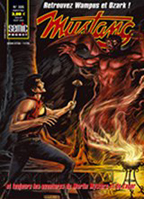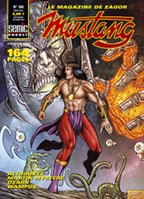 In MUSTANG Nos. 303-306 (SEMIC, Mar.-Sep. 2002)
4. Sous le Signe de Rome (Under the Mark of Rome)
5. Le Pouvoir de Kabur (The Power of Kabur)
6. La Fin des Temps (The End of Time)
7. L'Ultime Confrontation (The Ultimate Confrontation)

Story by Lofficier; Art by Luciano Bernasconi
WAMPUS is an alien shapeshifter who has been sent by an evil cosmic intelligence -- the "Great Mind" -- to destroy Earth. He is discovered and pursued by French secret agent, Jean Sten. These episodes complete the saga of WAMPUS, depicting the final confrontation between Jean Sten and his alien nemesis. They also feature a number of guest-stars from the SEMIC universe, including the CLASH, Sibilla, Dragut, Bob Lance, Gallix and Kabur.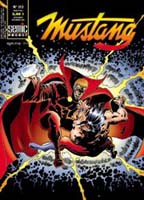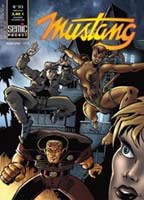 HS. Epilogue à Manhattan (Epilog in Manhattan)
Story by Lofficier; Art by Luciano Bernasconi
In MUSTANG No. 313 (SEMIC, Nov. 2003)
During his visit to New York, WAMPUS fights the BRONZE GLADIATOR.

OTHER SITES




COOL FRENCH COMICS: WAMPUS



LUCIANO BERNASCONI'S OFFICIAL SITE