Article Page 1

Article Page 2

Article Page 3

Article Page 4

Article Page 5

Bibliography

Cover Gallery 1

Cover Gallery 2

Cover Gallery 3

Cover Gallery 4

Cover Gallery 5

Cover Gallery 6

Cover Gallery 7

German covers by Regino Bernad

Le Saint Detective Magazine 1

Le Saint Detective Magazine 2

Le Saint Detective Magazine 3

Le Saint Detective Magazine 4

About Nero Wolfe & The Toff

About artist
Regino Bernad

The Saint on French Radio

French-English
Text Comparison

De Saint (The Dutch Saint)

© 2001 Jean-Marc Lofficier. This article first appeared in a slightly different form in the Summer '94 issue of The Epistle.

Thanks to Ian Dickerson for Research Assist.
Thanks to Dan Bodenheimer, Marcel Bernadac, and Patrick Verdant for additional cover scans. Thanks to Alain Beyrand for the Cehri-Bibi scan on this page.

Born in Zaragosa (Spain) in 1902, Regino Bernad moved to France in 1924 and eventually became a French citizen in 1957. He first worked as an advertising artist, then in 1931 began contributing cartoons and illustrations to daily papers such as Le Rire, Frou-Frou, etc.

In 1951, Bernad drew the daily comic strip Balaoo for the daily newspaper "France-Soir". Balaoo was an adaptation of a novel by famous writer Gaston Leroux (Phantom of the Opera) about a murderous ape-man.

For 15 years, also for "France-Soir", Bernad drew the Cheri-Bibi daily strip (above), also based on a series of novels by Leroux, featuring the adventures of the eponymous convict. The Cheri-Bibi strip was written by Leroux's own son, G.-A. Leroux. It was very successful and, in its totality, comprised 4462 strips.

Bernad passed away in 1972.

OTHER COVERS BY BERNAD FOR FAYARD
(courtesy of Jean-Pierre Bourgeron & Olivier Jaspart)

CESAR & JANE by Delano AMES:

1. César vous aurez votre crime [She shall have murder; 1948] (1953) translated by Jacques DECREST
2. César cherche le Consul [Corpse diplomatique; 1950] (1954) translated by Jacques DECREST
3. Ni fleurs ni couronnes pour le matador [No mourning for the matador; 1953] (1955) translated by Jacques BRÉCARD
4. Meurtre en famille [Murder begins at home; 1949] (1955) translated by Jacques BRÉCARD
5. Mort d'un compagnon de voyage [Death of a fellow traveller; 1950] (1956) translated by Jacques DECREST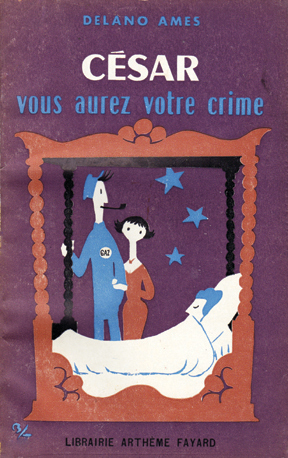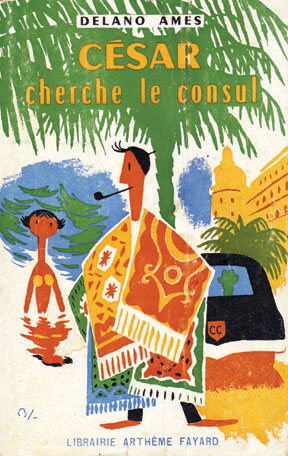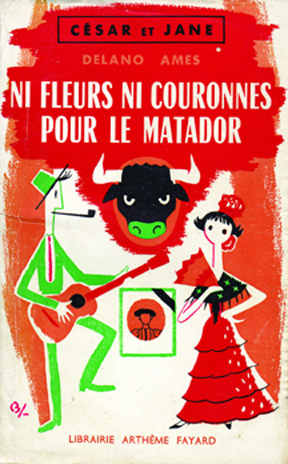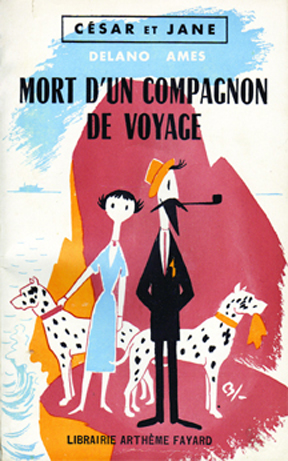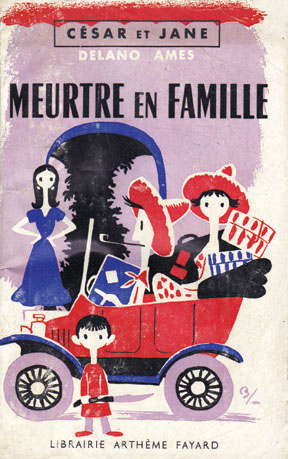 CHERI-BIBI by Gaston Leroux (more about the series)

1. Chéri-Bibi
2. Chéri-Bibi et Cécily
3. Palas et Chéri-Bibi
4. Fatalitas
5. Le coup d'état de Chéri-Bibi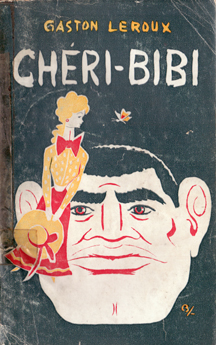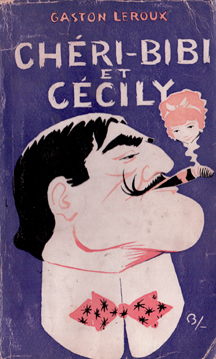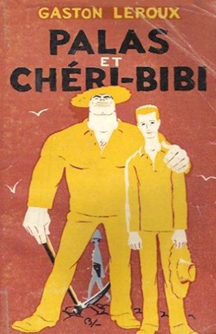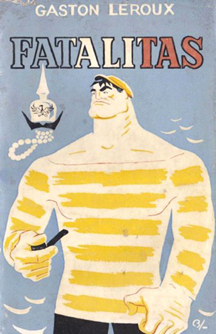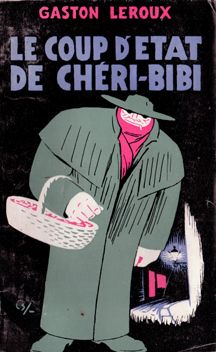 OTHERS/MISCELLANEOUS: